Glass stairs are safe and solid when manufactured with safety glass panels and comply with current Australian building codes and standards. The safety glass is tempered laminated glass, much stronger and safer than the normal glass. Glass won't rot or decay, it retains its integrity and stays securely in place. Support structures for glass stair railings are typically made of metal, which also resists rot and decay.
Clear Toughened Safety

Glass
Clear toughened safety glass is the standard glass used in all commercial buildings. Clear, toughened safety glass is a standard product in the Australian market. Most glazed panel infills contain clear toughened glass; this is the standard. Some common glass thicknesses used are 12mm, 15mm and 19mm. This glass colour is typical of standard Australian float glass. Edge treatment is also available in the standard small arris. Edge treatment is also available as standard on small arris.
Professionally manufactured, installed and compliant balustrades are incredibly safe. Glass balustrades are safe as they are made from a thick tempered glass that is engineered to not crack or break on impact. They also provide a barrier to prevent yourself, small children and pets from falling off the edge of your stairs or balcony. Australian standards mean glass balustrades must meet stringent safety regulations.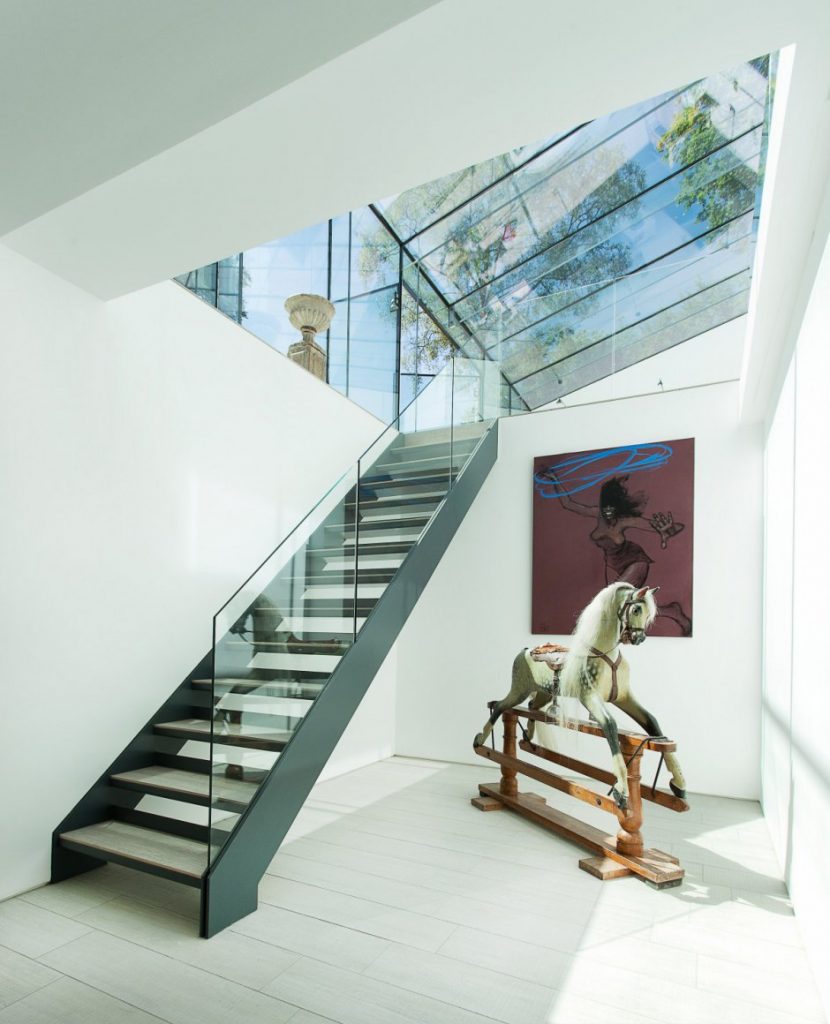 Choosing a professional glass supplier such as Glass Balustrade Authority ensures that your glass balustrades are manufactured and installed under strict quality standards. Home decoration or glass railings renovations are a nice way to add class, value and luxury to the property. A stunning addition to glass railings on the balcony, stairs and patio is not only safe but also adds beauty and value to the home. Unfortunately, there are some misunderstandings; his tranche of dwellings is not certain.
But the fact is that there is no danger associated with the installation of these railings and there are no safety concerns. The height of the glass railings follows the same guidelines as other railings subject to the International Building Code (IBC) and the International Residential Code (IRC). When you're ready to bring safe, beautiful and custom-made glass stair railings to your home or business, your local Glass Balustrade Authority can help you choose the perfect design. The space between the support and the glass is so small that children cannot be harmed by such railings.
What Are The Differences Between Framed And Frameless Glass Railings?
While there are many advantages to using glass railings, each type of glass railing has its own set of strengths and weaknesses.
Because framed glass railings can be installed in most homes and outdoor living areas, let's look at the differences between framed and frameless railings.
Framed glass railings are the most common type of glass railings.
As the railings are held in place by a sturdy metal frame, frameless glass railings offer a modern look and feel while providing additional security.
Framed glass railing systems are available in a variety of materials, from sturdy steel to maintenance-free aluminum.
With a strong top rail that supports the glass panels, these railings are excellent for use on staircases. They provide guests with a secure place to rest their hands while they use the stairs.
Frameless railing systems are ideal for stairs and decks that are often used to secure wooden decks or swimming pools. But the top rail feature can block some of your outdoor views.
If you want to have a clear view of your yard while enjoying some privacy, then a framed glass railing system may not be ideal.
FRAMED GLASS RAILINGS. While framed glass railings offer many benefits, a frameless railing system is more likely to cause damage than a normal glass railing.
Frameless glass railings are great for homeowners who want to make the most of their outdoor space and the views they offer.
With clear glass panels and no need for additional railings to support the railings, frameless railing systems are great for cottages, vacation homes and rooftop terraces.
Commercial properties are making great use of frameless glass railings as a sophisticated touch to restaurants, hotels and condominium complexes.
Homeowners still choose to install traditional metal and wood railing systems, but those who want a unique look that really stands out love the look of frameless glass railings.
Frameless glass railings can be used indoors in some situations, but not in all situations.
Because glass is transparent and provides clear vision, it can also accumulate dirt that makes the glass cloudy. Usually use the term safety glazing to refer to glass that is designed to break safely without forming large shards. This mark must be permanently written on, etched or otherwise applied so that it cannot be removed without destroying the glass. Houses with pets and children need more care and compared to the other railings, the glass railings are virtually maintenance-free.
Glass panels allow you to enjoy unrestricted views of the landscape from your balcony, creating the illusion of a larger space. The glass rails do not interfere with privacy but are an important option to maintain your total privacy as these railings come in various options such as frosted or colored glass rails. Note that even where tempered glass is not required by code, you can still use tempered glass for glazing to improve safety near the stairs. Glass railing posts or glass railing talon spigot brackets can be mounted on a variety of different surfaces, including concrete, hardwood, composite, and other materials.
Glass railings have been used for decades, and you'll often use it in shopping malls, stadiums, airports and other high-traffic environments. After removing most of the dirt and debris, you should still check it with a microfiber cloth and glass cleaner. If you want to check the safety of glass balustrades, you should always contact an experienced manufacturer who meets Australian standards and tests their glass and materials for quality through an independent certifier.
What makes a building is what you add to it, and that includes finishing touches that finish it off, like lighting fixtures and balustrades. When you are planning a building project, you need to know everything that you need to know about the governing bodies that regulate these materials. If you learn all you can about the requirements for building regulations and building materials, you'll be able to make the necessary modifications to your project without having to worry about potential building permits violations or expensive repairs in the future.
If you need to install glass fittings in your home, we're the company to call! We ensure that our clients have all the products and services they need at their fingertips. Call us to find out how we can help you with any type of building project you may be involved with!
References: