Trusted Commercial & Strata Glass Balustrades Installers Sydney NSW
Why Choose Commercial Glass Balustrades?
Commercial glass balustrades are becoming more popular, and they are an excellent choice for commercial buildings, strata complexes, rental properties, retail shops, shop fronts, offices, motels, retirement homes, schools and council buildings They not only add value to your business, but they also give it a modern look  and also works well to separate one part of a site from another, provide an engaging feature in a public area, school, or working environment.
Many business owners use them to create a stylish and secure barrier that complies with all Australian safety regulations. Indoors, in addition to being part of a stairwell or balcony in larger commercial establishments in Sydney.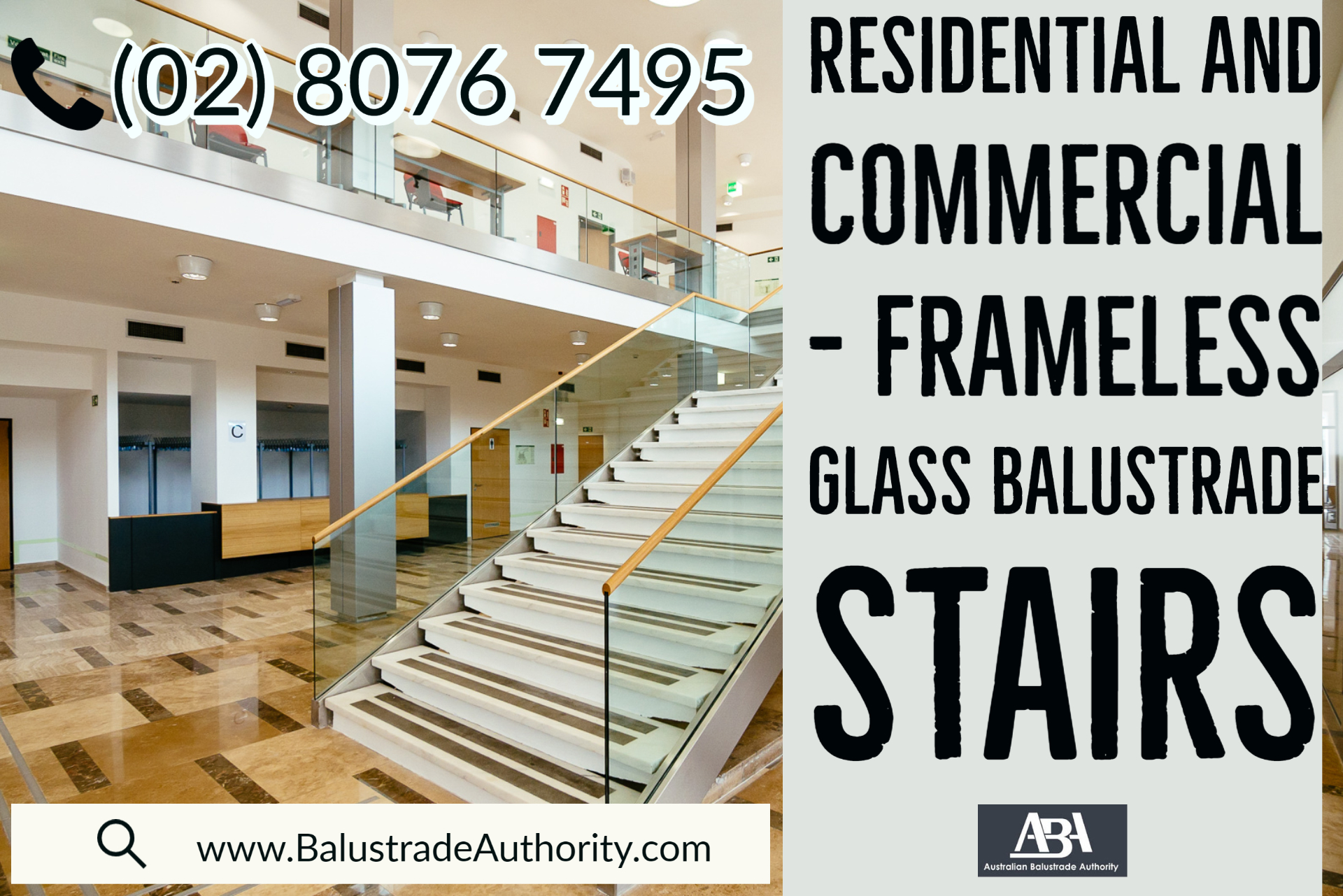 Where can a commercial balustrade be used?
A commercial glass balustrade can be used in almost any setting. On mezzanines, terraces, and balconies, they're very popular. They are also suitable for balconies and ramps. Unlike walls or partitions, they are unobtrusive and allow light to flow freely throughout your space, lowering lighting costs and improving the overall atmosphere.
What are your options?
Glass balustrades for commercial buildings are a hardworking component of any commercial structure. They provide safety at their most basic level, but they have the potential to do much more. Commercial glass balustrading, when properly chosen, can improve the architecture and interior design of your property, improve the flow of light, increase employee productivity, and assist visitors in navigating your property.
It's good to know that there are a variety of commercial balustrade options available, as they have the potential to help in a variety of ways.
Make The Balustrade Authority your first stop when you're looking for the best in glass balustrading.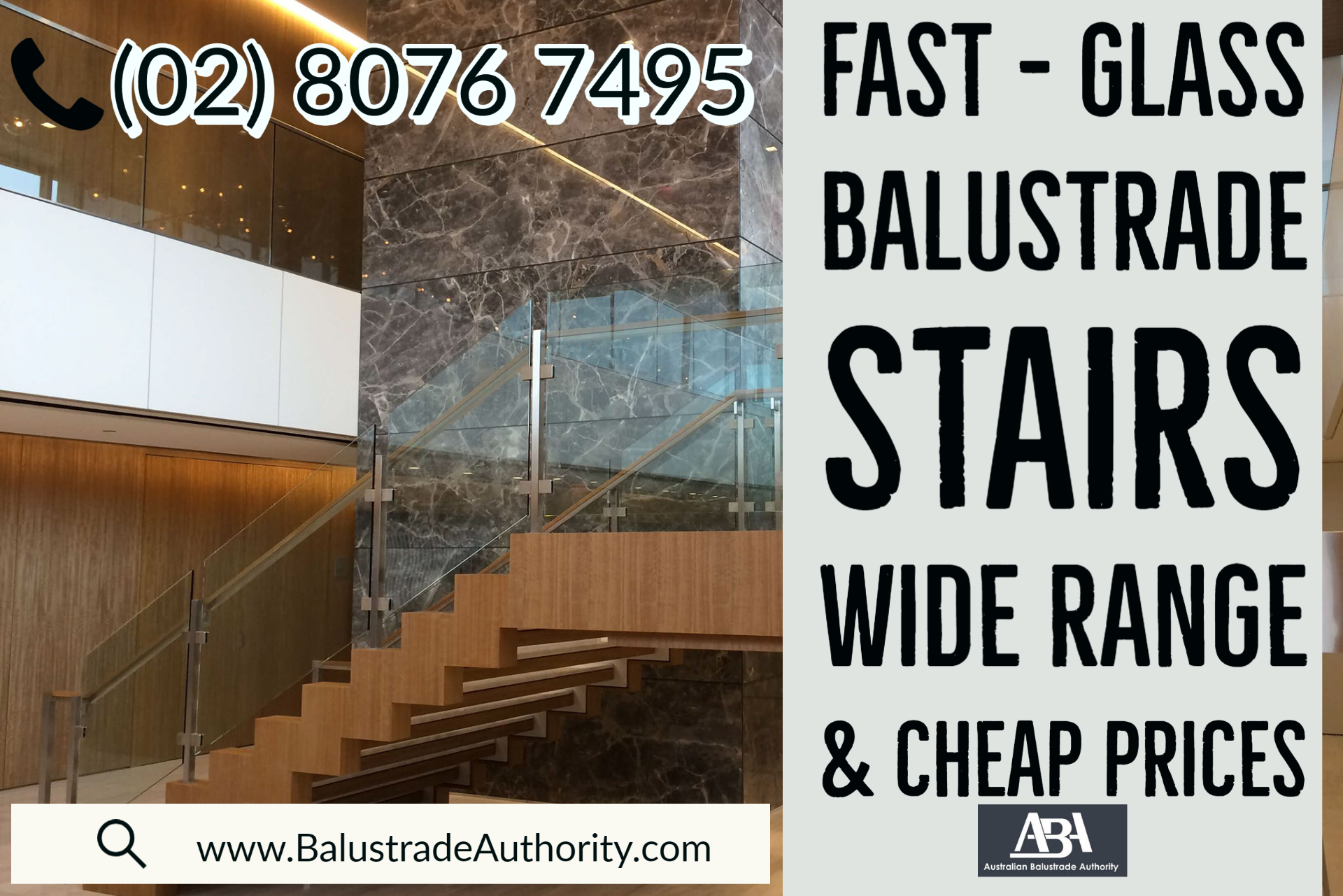 The key benefits of commercial buildings glass balustrades!
The Glass Balustrade Authority installers of high-quality commercial glass balustrades, including the exclusive balustrade system. Our balustrades are suitable for a wide range of applications. Why not use the exclusive our designs to enhance your business or project?
This one-of-a-kind modern glass balustrade system was created to add value to your commercial or business setting. The modular design provides a level of flexibility rarely seen in balustrades. With the ability to adjust on-site, you can avoid the potentially costly delays caused by other systems' measuring and manufacturing errors.
GET A QUOTE
Let's Schedule Your Estimate Today!
Competitively priced commercial custom glass balustrades Sydney
Commercially made glass balustrades are often less expensive than you might think, especially when you consider how little maintenance they require and how long they last. We create custom balustrades that are designed and built to your exact requirements. We can both suggest suitable solutions and take your ideas and turn them into a stunning reality, whether you want a simple yet striking balustrade or something more ornate or novel to match your shop front or office.
Structural glass commercial balustrades
Commercial balustrades with frameless glass are extremely popular. They're versatile, durable, and cost-effective. They have a reassuring, unobtrusive, and practical appearance with supporting posts and handrails. They're very adaptable, and you can put them almost anywhere and in any configuration you want; you can even put curved balustrades on them.
Balcony-frameless glass balustrades are made of toughened glass and they meet or exceed Australian safety standards.
How much maintenance do commercial glass balustrades need?
Choose carefully and you can keep the maintenance of your commercial glass balustrades at a minimum.
At The Balustrade Authority our glass balustrade finishes have a 10-year guarantee, so you know they'll stay looking good regardless of what the weather throws at them. They're even guaranteed in harsh coastal locations – around Sydney  so they're perfect for seaside properties that need to deal with the worst of our Australian weather.
Feature Commercial Glass Balustrade
Glass Balustrading Supplied in Installed to the Trade
We have the capability and capacity to complete a wide range of indoor and outdoor glass balustrade projects. Whether you need a glass staircase balustrade for a multi-story office building, an apartment complex, or a restaurant that requires an outdoor frameless balustrade, we can assist you. We work on one-off projects as well as large commercial contracts with complex requirements for private clients, architects, and construction professionals.
Please get in touch with us to discuss your Commercial Balustrade needs.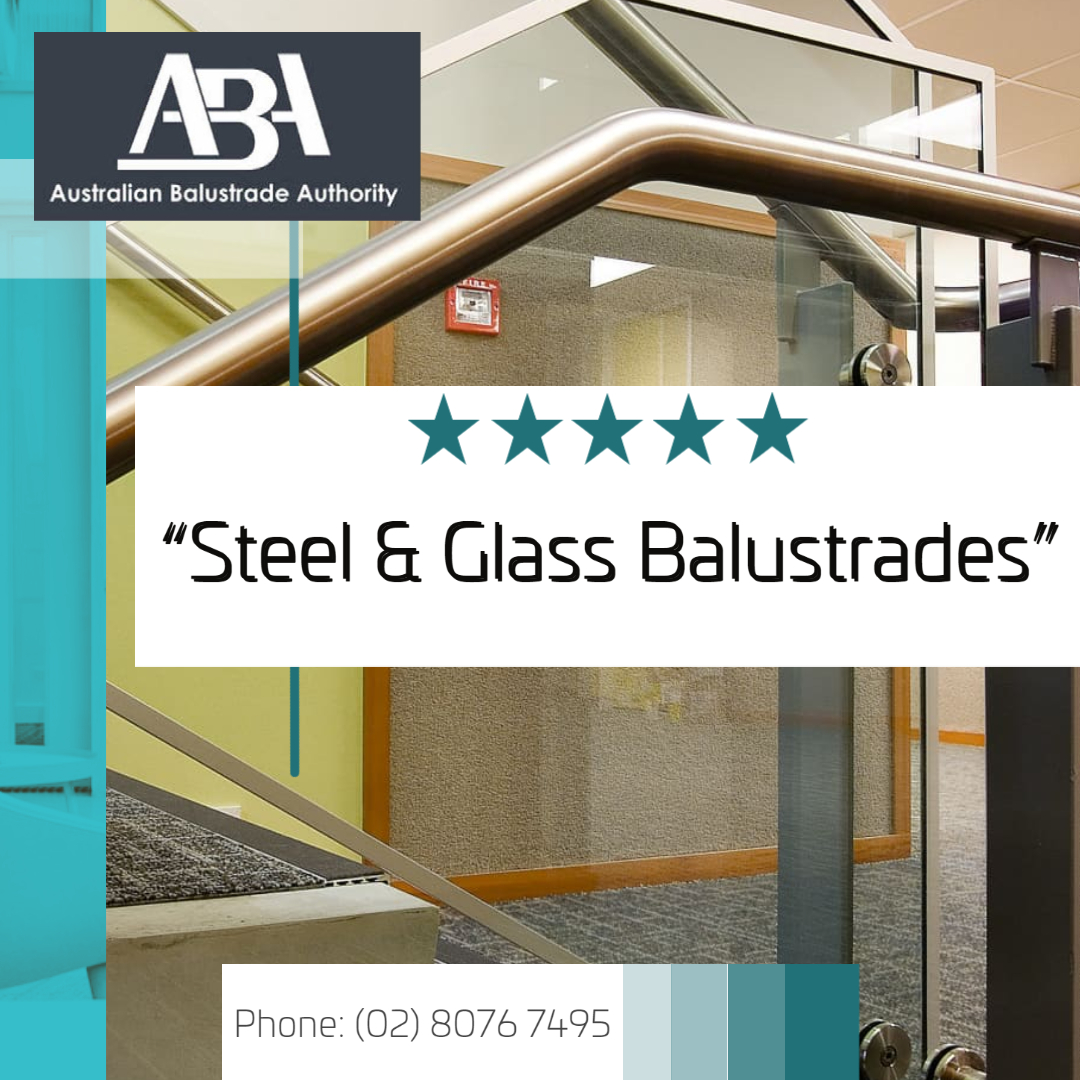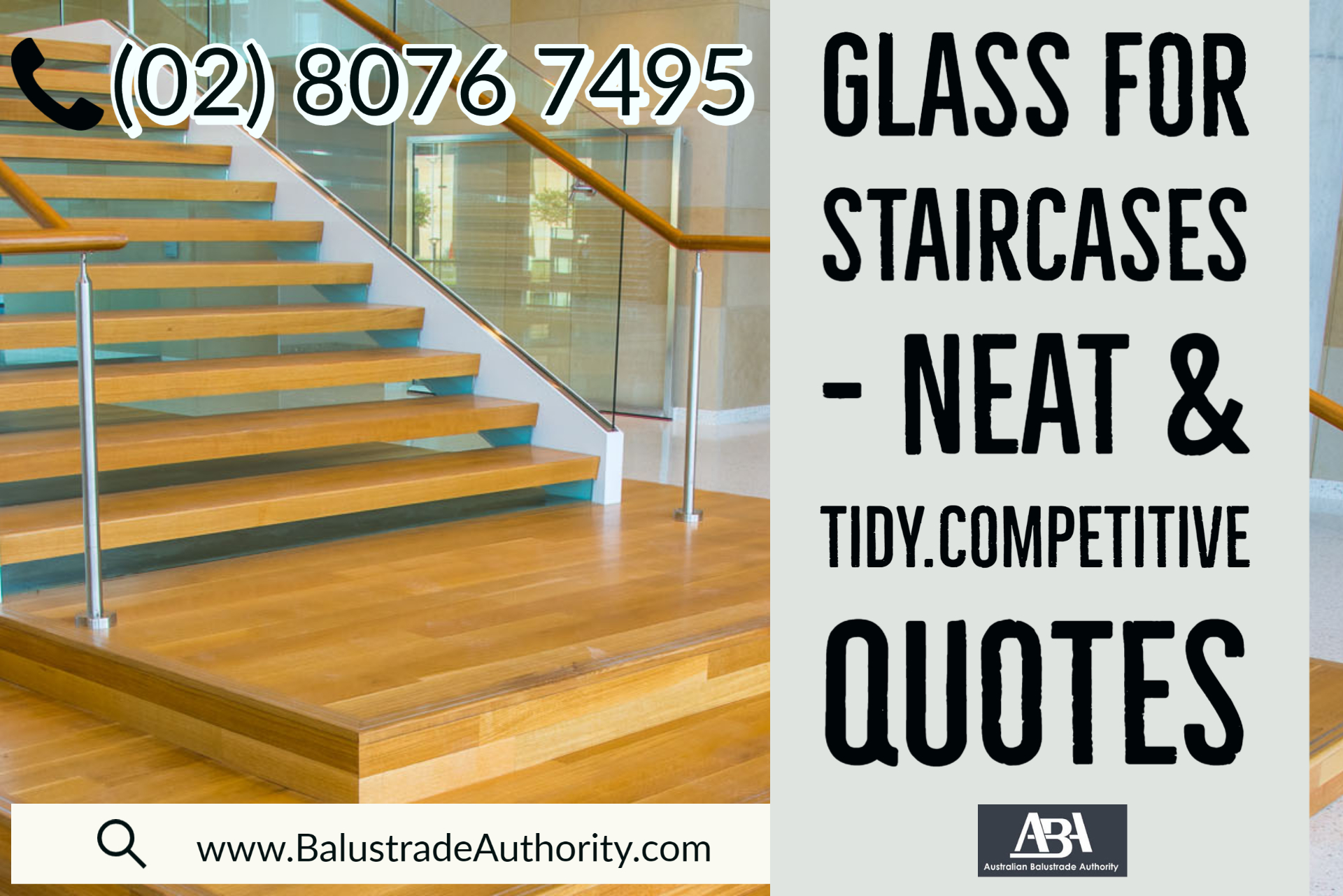 We welcome inquiries from all over Sydney NSW
The Glass Balustrade Authority specialises in innovative and high-quality ways to maximise your unused space. Installing commercial balustrades can help you increase your production capacity while also improving your operational efficiency. As a result, we can assist you in increasing productivity in a cost-effective and efficient manner. You can add more offices or increase your retail space.