Elegant Balconies with Glass Balustrade in Sydney NSW
Custom cut & made to size
With glass balcony balustrades all over Sydney, The Balustrade Authority makes an architectural statement. Balcony glass balustrades, whether indoor or outdoor, allow for the free flow of light, expanding and opening a room without blocking your view.
Glass veranda balustrades, whether sectional, circular, or custom-designed, are an underutilised but useful option for a variety of applications. With our durable glass balustrades that leave a lasting impression, you can add style and safety to your home or office.
Advantages of a Glass Balcony Balustrade?
A balcony balustrade made primarily of glass provides a number of advantages. They provide much-needed security, especially because they're made of thick, tempered panels. A glass balcony balustrade also allows for unrestricted views, so whether you want to sit back and enjoy the Sydney scenery or simply want to keep an eye on the kids in the backyard, you can do so with ease. Glass balcony balustrades made of glass require little upkeep and are simple to clean.
Contemporary and Stylish Design Balcony Glass Railings
Frameless balcony glass railings are both functional and stylish, adding a modern feel to the inside or outside of your home while providing unobstructed views from internal and external staircases, verandas, and balconies. If you want a little more privacy, The Glass Balustrade Authority offers many glass options, which give you the privacy you want without sacrificing the stylish look and feel of your room or home.
Our glass balustrades are available in clear frameless, with handrails as an option to enhance the overall look without detracting from the final design.
Make The Balustrade Authority your first stop when you're looking for the best in balcony glass design.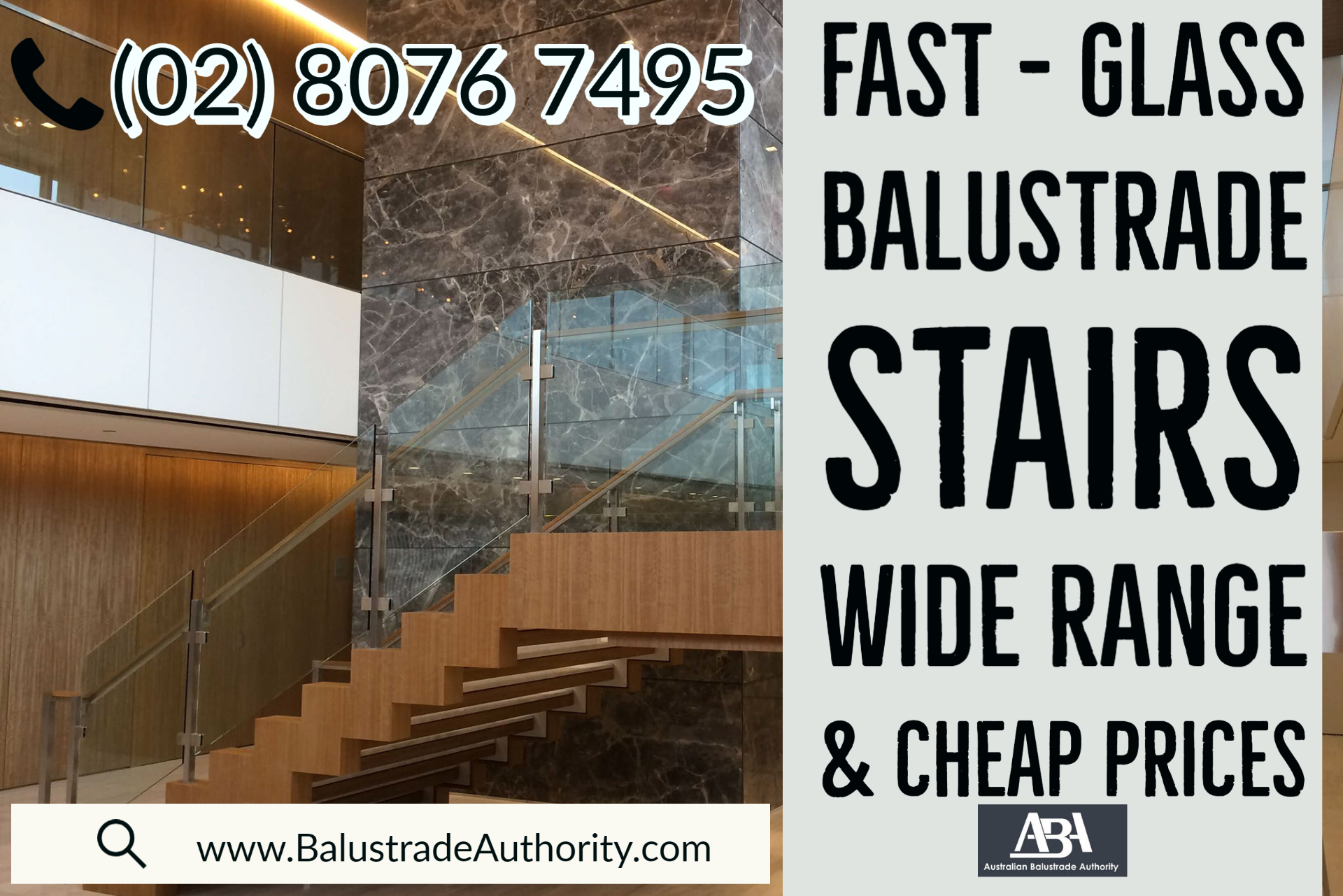 Safe glass railing design for balcony
When it comes to the safety of your family and home, safety is always a top priority when finalising the glass railing design for balcony for your home. All of our glass is made of toughened glass and complies with all Australian Building Codes safety regulations.
Should I Repair or Replace My Balcony Balustrades
The key is to hire a qualified and experienced glazing expert to thoroughly inspect your balconies and balustrades. Someone who will then write a detailed report outlining everything that needs to be done to ensure that your balconies are safe, sound, and compliant.
It's important to remember that the Australian Standards for glass balustrades have changed significantly when working with a glazing expert.
Compliant Glass Requirements for Your Balcony in Sydney
Balconies that are one metre or higher above the ground must have a one metre high balustrade.
Openings in balustrades, including decorative balustrades, cannot be greater than 125 millimetres on decks that are more than one metre above the ground.
Balustrades on decks more than four metres above the ground cannot have any climbable elements between 150 and 760 millimetres from the floor.
A barrier of at least 865 millimetres high above the stair treads"nosing' is required for stairs.
Balustrades for stairs – openings in balustrades for stairs must not exceed 125 millimetres.
Stairs with a height of more than four metres – a balustrade must not have any climbable elements, such as horizontal rails, between 150 and 760 millimetres from the floor.
How Much Does A Glass Balcony Cost?
The traditional posted glass balcony balustrede system, which uses 10mm toughened glass, costs between $560 and $610 per stainless steel linear metre. The cost of a structural glass balustrade made of 15mm clear glass ranges from $740 to $840 per linear metre. The cost of a balcony glass system with a glass balustrade made of 10mm toughened glass is about $189 per metre.
Glass Balcony Fence Near You
They're made of stainless steel and glass and are custom-made for your Sydney home. Our in-house design team creates all of our glass balcony fences near you, so tell us about your dream balcony and we'll make it happen!
Where We Install Glass Balcony Fencing
For a variety of outdoor applications, we can instal a framed or frameless glass fence, including:
Backyards – Expands your living space by providing you with a clear view of your surroundings.
Balustrades – Add a modern touch to balconies, decks, outdoor mezzanines, and stairwells.

Cafe and wall-mount fencing – Gives outdoor entertaining areas and cafes a timeless elegance while also providing a clear view of your business.
Please also take a look at our gallery of previous infinity glass balcony fence installations, which may provide you with additional ideas for your balcony…
If you already have a balcony and only need to replace the balustrade and not the frame, Glass Fence Balustrades may be all you need.
Glass Barrier for Balcony Construction
Frameless & Pin-Fixed
Artificial lighting is reduced by using glass balustrades, railings, and barriers, which provide a natural source of light. Glass balustrades are used in buildings for a variety of reasons, including allowing maximum light flow and views both inside and outside the structure. Balustrades are typically used around stairs and lifts, in guiding walkways to control the direction of pedestrian traffic, in external windows to prevent people falling out of a building, and on balconies and terraces either inside or outside.
Please get in touch with us to discuss your Glass barriers (balustrades) for balcony needs.
We welcome inquiries from all over Sydney NSW
The Glass Balustrade Authority specialises in innovative and high-quality ways to maximise your unused space. Installing balustrade glass, barrier & balcony can help you increase your production capacity while also improving your operational efficiency.
Veranda glass balustrades can open up work space by allowing natural light into the core of a building, giving the impression of open plan working with light spaces while also allowing for quiet or semi-private areas such as meeting rooms or rest and relaxation areas.