Glass Balustrade Staircase Installation Services We Provide in Sydney, NSW
The Glass Balustrade Authority supplies and instals beautiful toughened glass stairwell balustrades in and around Sydney, with a frameless fitting system. Because no two staircases are alike, we examine every aspect of your stair design, from the treads and balustrades to the handrails. As a result, we can ensure that your glass staircase balustrade is installed and fitted perfectly.
Our glass staircase balustrades are made of high-quality materials, making them durable and long-lasting while also providing an elegant visual appearance. In Sydney and the surrounding areas, we supply and instal glass balustrades for stairs for home renovations, new modern homes, and commercial buildings.
Sydney Glass Balustrades for Stairs – Made to Measure & Installed
Glass Balustrade Staircase with No Frame Stairways are sleek, modern, and just lovely. With our minimalist approach, you may enhance and complement any new or renovated staircase. Create "space" in your entranceway by emphasising the stairwell. They're strong, long-lasting, practical, and, most importantly, safe.
Glass Stair Balustrade Sydney, Free Same Day Quote
Glass stair balustrades in Sydney are the solution if you want to make the most of your home's views or if you want the staircase to disappear into oblivion. The clear glass panes enable uninterrupted views of the room below while also acting as a protective barrier against falls.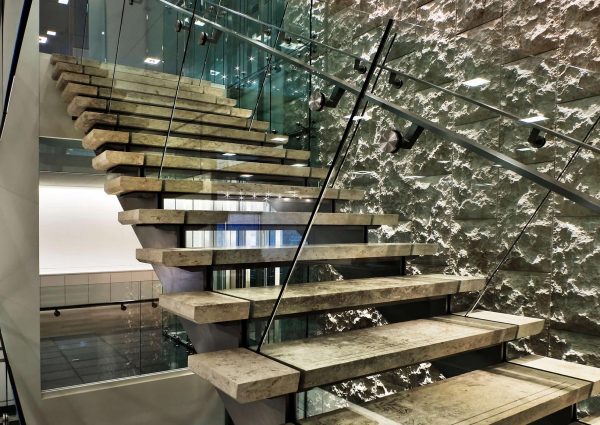 What to Expect from Glass Balustrade Stairs?
We specialize in consulting in choosing and actually installing doing the  of both full-cycle batteries.
Glass balustrade staircases systems are popular in modern and contemporary homes, but they can also be used in traditional homes
How Much a Glass Balustrade Staircase Cost?
When it comes to glass balustrade staircase cost, we are the most affordable.
The cost of a glass balustrade staircase is determined by the length and type of fixing used in the project. Glass balustrade panels, on the other hand, start at $400 per linear metre, while frameless glass balustrades cost $375 to $525 per metre and frameless custom balustrade costs $675 to $755.
From the initial consultation through the project's final completion, all rates include fully customised service and project planning. As part of our industry-leading customer service commitment, our friendly and knowledgeable staff is accessible to answer inquiries at any time.
Please contact us for a free measure and quote for glass staircase fittings.
Glass For Staircases, We Beat Any Sydney Price
The Balustrade Sydney Authority can create contemporary glass panels for staircases, glass, and stainless steel. Glass stairwell allows for optimum light transmission and can help to open up tiny spaces. The Balustrade Sydney Authority team can handle continuous hand rails with ease. We are professionals in delivering DDA (Disability Discrimination Act) compliant balustrading and handrails on commercial and residential glass stair cases and ramps, and can provide for the modern feature glass stair case in any house or workplace.
Glass Stairwell Sydney Services Include;
6mm Toughened Glass
Fully Frameless Glass Balustrade
Standard Handrails of your choice
Nominal maximum post spacing is 1500mm.
Installation – Timber, Concrete, Steel
Colors: Standard Powder Coat Range
Standard Height for Balustrade 1000mm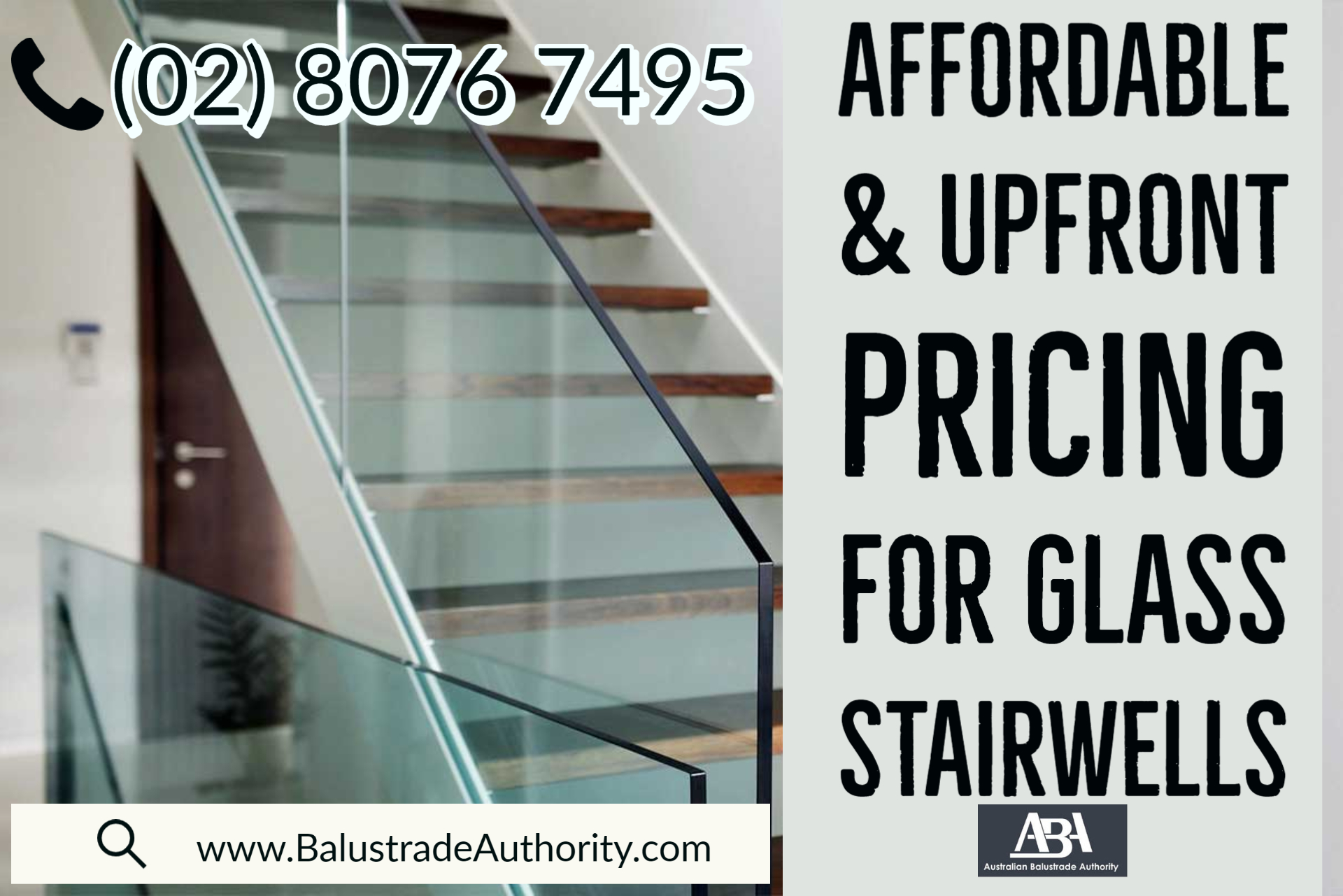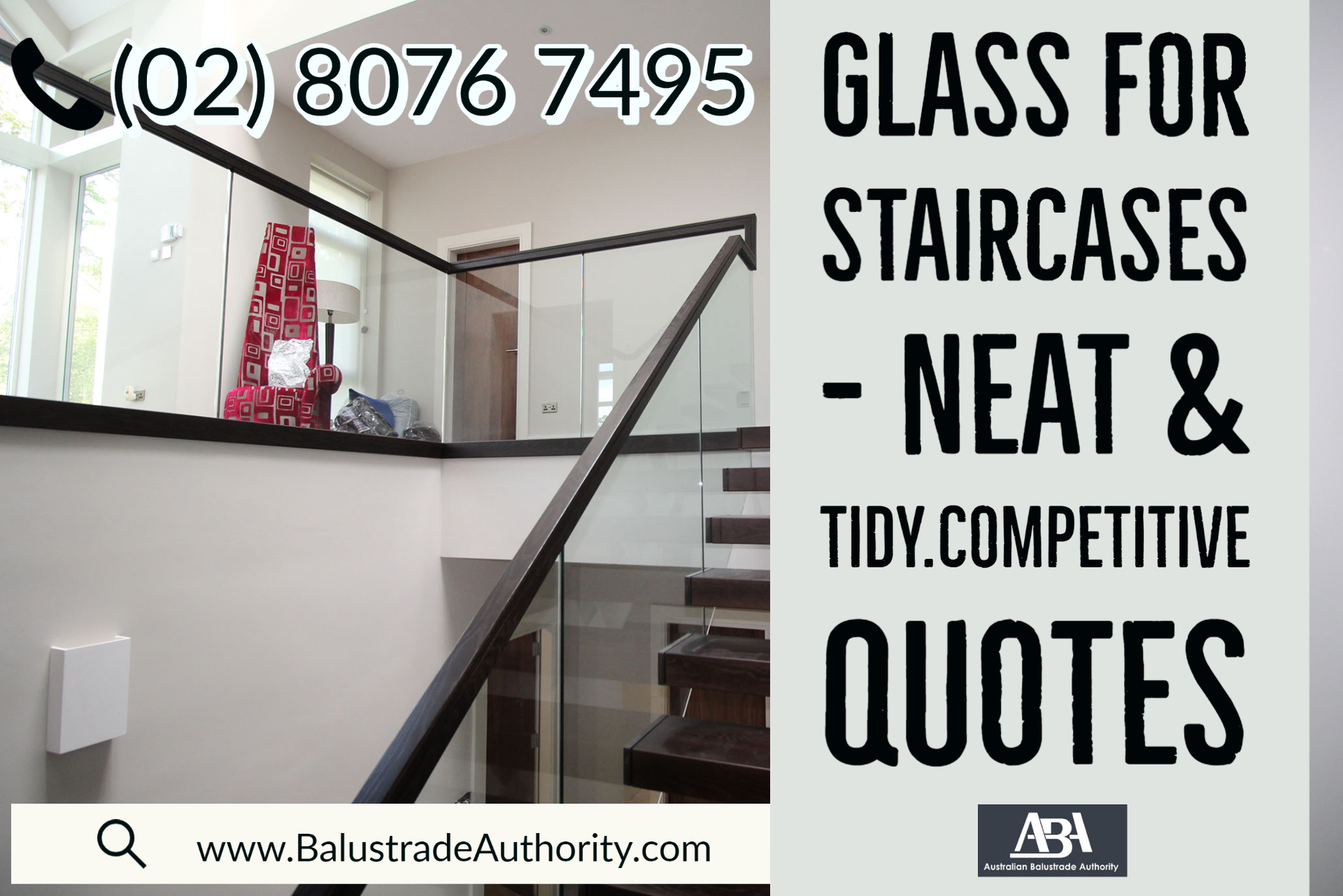 Glass Stair Railing Servicing Sydney Metro
Our glass stair railing design handcrafted with stainless steel railings will meet or surpass your project's specifications. We have a railing system that will match your architectural vision with our inventive designs. We pay close attention to every element of your Glass Stairs Balustrade. Our installation crews recognise that you are counting on us to produce a high-quality product. We will not disappoint you.
We are convinced that we will be able to discover the ideal system for you, whether it is for small home balconies, custom stairs, or even major commercial projects. Our balustrades are built to Australian Safety Standards and Building Regulations, ensuring that you receive a high-quality structural steel or glass balustrade.
Balustrade is required in any commercial or residential construction for both safety and aesthetic reasons. These balustrades can be used for a variety of purposes, including stairways, swimming pools, decks, windbreaks, decorative items, and more. If you're looking for a glass panel railing system, you've come to the right place!
Because glass railing systems are typically transparent, other aspects of the building can be viewed more clearly. A horizontal top cap and a horizontal bottom rail that collects the glass are typical components of glass balustrade systems.
Oak and glass staircase
Timber stairs with glass balustrade
Glass balustrade with timber handrail
Residential and Commercial Frameless Glass Balustrade Stairs
For over 30 years, The Balustrade Sydney Authority has worked with architects, builders, and designers in Sydney to provide remarkable frame-less glass balustrade staircases solutions appropriate for a wide range of Residential and Commercial applications. The final results we get are nothing short of breathtaking.
We specialise in designing custom glass balustrades for any use. People pick The Balustrade Sydney Authority because our highly skilled team knows how to create glass architectural wonders that inspire.
All of our frameless glass staircases meet or surpass current Australian standards, ensuring that your business glass solution is both safe and stylish, while also embodying the modern style and value for money on which we have established our reputation.